On March 29, 2022, at Kazakh National Women's Pedagogical University was held republican scientific conference called "Modern achievements of natural sciences, topical issues of education", dedicated to D. Mendeleev's birthday.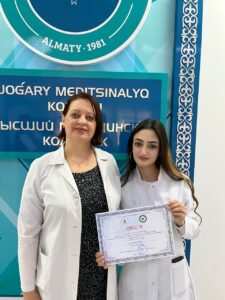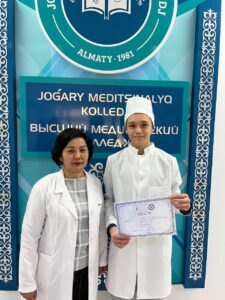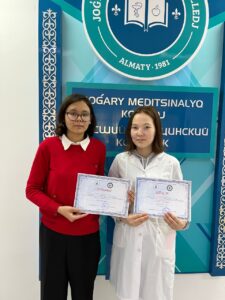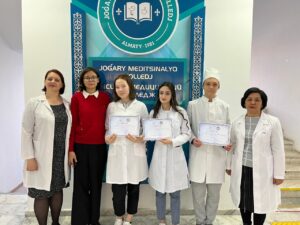 Our college was represented by:
1) 2nd year student Madina Kozhamanova (Pharmacy 20-14, academic adviser: S. Vetlugina) with the theme "Pine pollen is a unique product of the nature". She took 1st place!
2) 1st year student Alisher Sovetbekov (Medical care 21-04, academic adviser: G. Bekbatyrova) with the topic "Food safety", who took 2nd place!
3) 1st year student student Kumarova Ayymzhan (Medical care 21-15, academic adviser:: Tyulebaeva A.) with the theme "Atyrau City air pollution", who took 3rd place!
Congratulations to our students and academic advisers! We wish you further success!